Organised By


Based in Singapore, the SingEx Group has played an integral role in the development of the exhibitions and events industry in the Asian region since 1978, bringing our experience and professionalism to the continuous development of innovative business platforms and solutions for regional markets. SingEx Exhibitions owns, develops and manages a series of trade exhibitions and conferences in Singapore and key emerging markets. The events span across various industries including urban solutions, logistics, information technology, healthcare and commodities.

Worldex-SingEx Exhibitions (Guangzhou) Co., Ltd. is headquartered in Guangzhou, with a wholly-owned subsidiary in Hainan, namely the Worldex-SingEx Exhibitions (Hainan) Co.,Ltd.
Worldex-SingEx has well inherited and combined the global network and top-leading resources of SingEx and Worldex, which implements a "going abroad and coming to China" strategy and establish a multi-functional exhibition platform for domestic and overseas enterprises to explore the Chinese and international business opportunities.
Featuring the world-leading standard, Worldex-SingEx is dedicated to providing a professional, sophisticated and hospitable exhibition services, covering a wide range from exhibition and conference planning, organization, management, agent, market promotion and stand design and construction.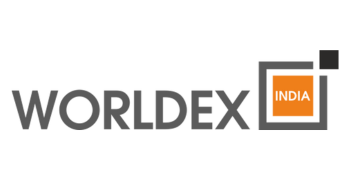 Incorporated in 2004, Worldex India Exhibition & Promotion Pvt. Ltd. is headquartered in Mumbai, the commercial and financial hub of India and has a branch office in New Delhi and network offices in China, and Thailand.
Worldex India Exhibition & Promotion Pvt. Ltd. is a trade promotion organisation that markets, represents and organizes trade shows, seminars, conferences, buyer seller meets and inbound & outbound trade missions in India South-east Asia and European markets, through close industry connects and support from leading Government Agencies, Export Councils, Chambers of Commerce, Federations and Trade Associations.
Our strength lies in connecting organisations and entrepreneurs looking to expand their business internationally in new, emerging and developed markets. We take a step forward and facilitate the expansion of international trade networks by adopting best business practices and building engaging trade platforms.
Worldex India have been representing international trade bodies such as Hong Kong Trade Development Council (HKTDC), Taiwan Textile Federation (TTF), China Council for Promotion of International Trade (CCPIT) and others in South Asia region.